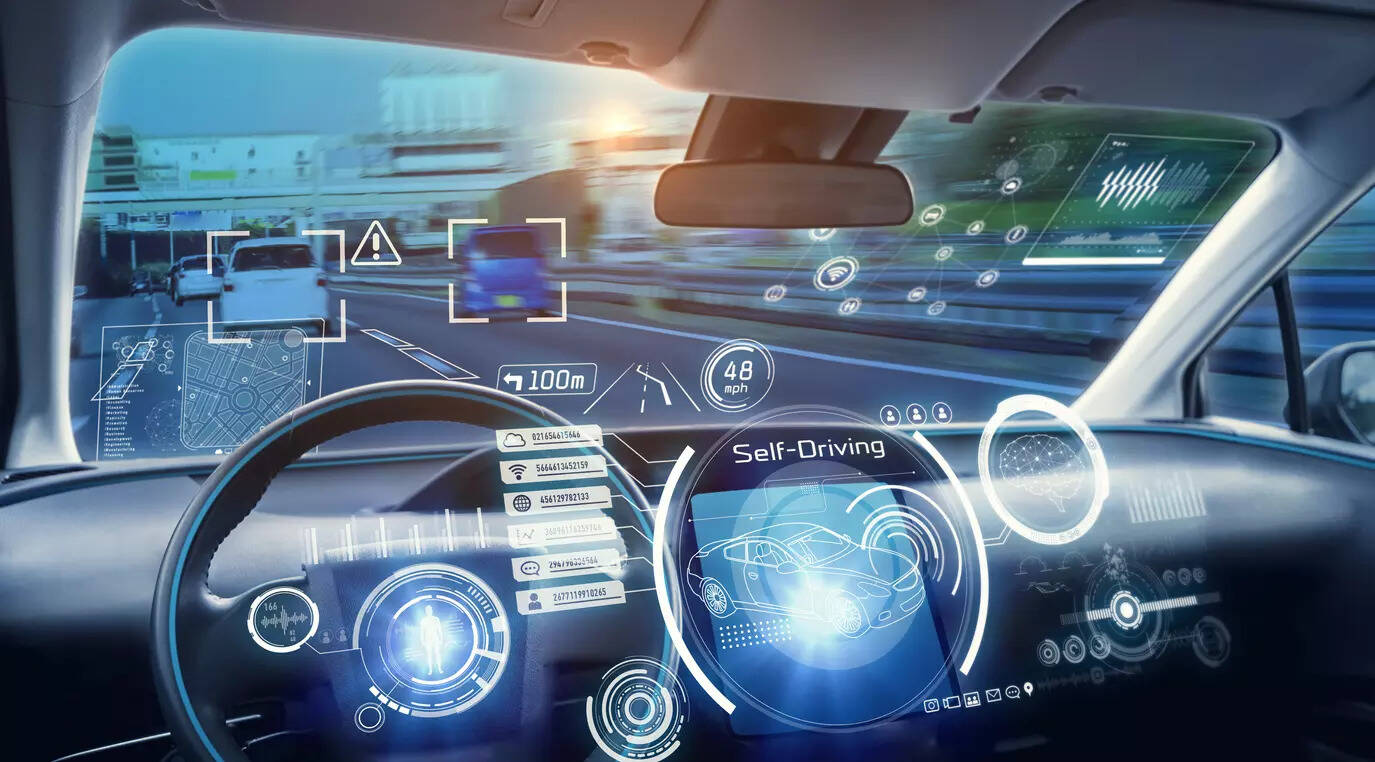 Drones and driverless vehicles rely on inbuilt maps or rule-based algorithms to find their route, navigate and accomplish a given task. However, unforeseen obstacles and changing environmental factors may hinder smooth movement of these off-road vehicles, which are mostly used in agriculture, mining, search and rescue operations, and surveillance.
Addressing these challenges, a team of BTech mechanical engineering students from Visvesvaraya National Institute of Technology (VNIT) have developed a motion planning system that can adapt and optimize actions in real-time based on changing conditions.
The obstacle avoidance project was taken up by Richa Mohta, Vaishnavi Desai and Tanvi Khurana under the guidance of professor Shital Chiddarwar. The students aimed to build a model that can be deployed in various scenarios like self-driving cars, rescue robots etc.
"Off-road vehicles are designed to operate in environments that demand robust and adaptive navigation systems to handle uneven terrain, unpredictable obstacles, and dynamic environmental changes," said Desai.
Mohta said, "Obstacle avoidance is a critical in ensuring safe and reliable operation of (unmanned) autonomous systems in complex and dynamic environments. Among such environments, rough terrain presents unique obstacles, including uneven surfaces, varying traction, and limited sensor data. Therefore, developing an effective obstacle detection and avoidance system becomes imperative."
The system or algorithm works on deep reinforcement learning (DRL) – a machine learning technique – to adapt to new conditions on the route.
"Traditional planning approaches, which rely on predefined maps or rule-based algorithms, may not be suitable for uncertain complex environments or may come with several disadvantages. Therefore, in recent years, there has been a growing interest in leveraging machine learning techniques such as DRL to enable autonomous off-road navigation," said Khurana.
"The genius BTech mechanical engineering students developed DRL algorithm for motion planning of 6W ATV and successfully deployed it. The journey was full of wonderful learning and memories," said Chiddarwar, professor of mechanical engineering department, VNIT.
"We did face several challenges during its execution like hardware-software integration, fusion of multiple sensors. We had to ensure that the system was capable of adapting to a wide range of environments with varying obstacles and dynamic elements. The testing was carried out successfully in a simulated environment," said Khurana.
Desai said the findings offer valuable insights into the potential applications of this approach in real-world autonomous or driverless navigation systems.
link